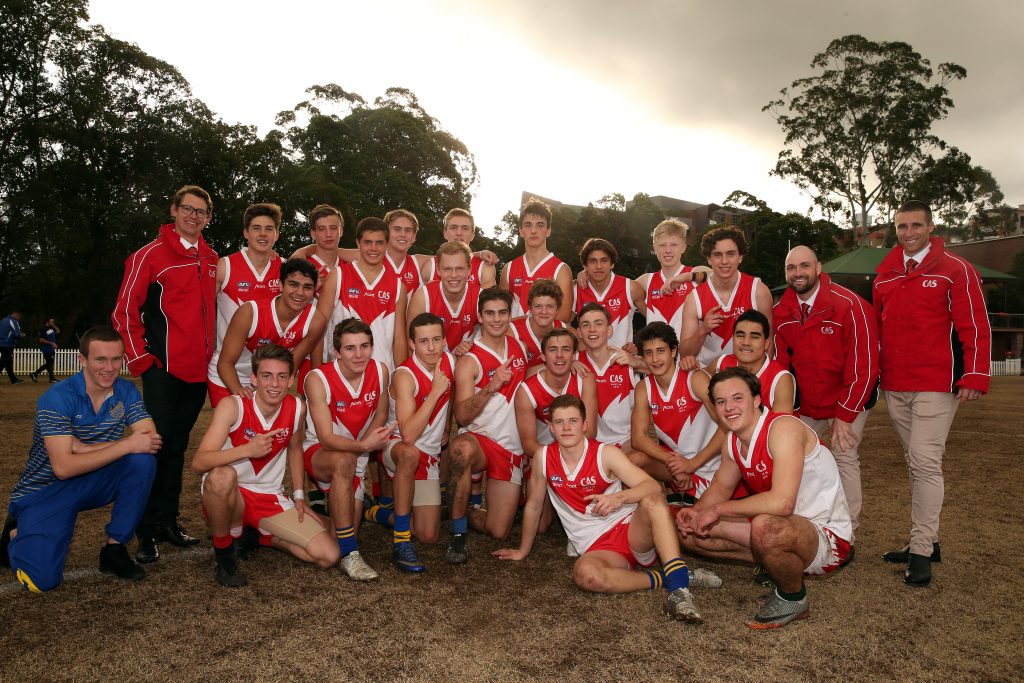 CAS have run out winners in the inaugural AFL challenge match between CAS and a GPS Presidents selection team.
In what was a very tough and skill full encounter GPS opened the scoring with the first goal of the day. CAS then started to get things together, however the first 2 scores were behinds. CAS then found the main posts and scored their first goal and finished the quarter 1.6 12 to 1.0 6
In the second quarter CAS found their rhythm and kicked 4 goals 2 behinds for the quarter to GPS  2 goals 3 behinds to finish the quarter CAS 5.8 38 to GPS 3.3 21
From this point CAS remained in control with great work in the defensive line limiting GPS's scoring opportunities.
The final score CAS 8.14 62 GPS 7.5 47.
Both CAS and GPS would like to thanks AFL NSW/ACT for all of their support in helping to stage the match which it is hoped will be a yearly event.
Photo Credits to SPA IMAGES further images from the game can be found at