The CAS U16s rugby team have finished the NSWSRU Championships winning the Bowl playoff against CHS 48 to 14.
The weekend started with a tough match against the GPS Presidents B side. CAS Scored first but could not maintain the momentum and ended losing the game 26 -7 with a try to Daryus Sione and conversion to Tom McKenna.
The next game of the Saturday saw CAS play CCC. CCC came out of the gates firing and scored first to lead 7 nil. CAS then rallied and wrestled back the lead before half time. A strong performance in the second half saw CAS finish winners 24 to 14 with tries to Marcus Mastro, Tom Haslam, Josh Barr and Archie Tunks. Conversions to Tom McKenna and Archie Tunks.
In the Bowl final CAS were drawn to play CHS in the second match of the day on Sunday. CAS were out of the blocks early and scored in the first 5 minutes. From here they were never headed and ran out winners 48 to 14. Tries to Sione-Nua Lua, James Finegan, Jarvis Orr, Josh Barr, Vjay Vakauta, Lucas  Harding and 2 to Taj Aufai-Farani. Conversions 3 to Tom McKenna, 1 to Jeremy Rath.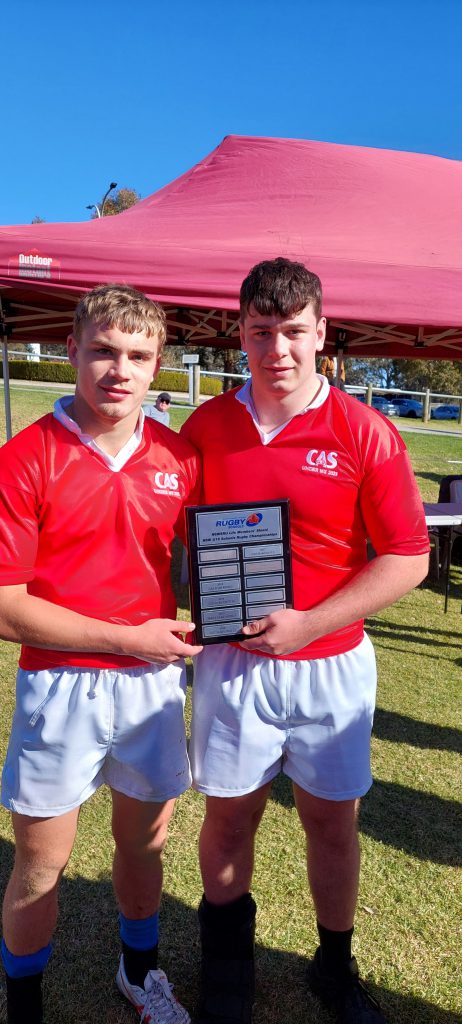 Team Captains Javis Orr (K) Keegan Daly (B)