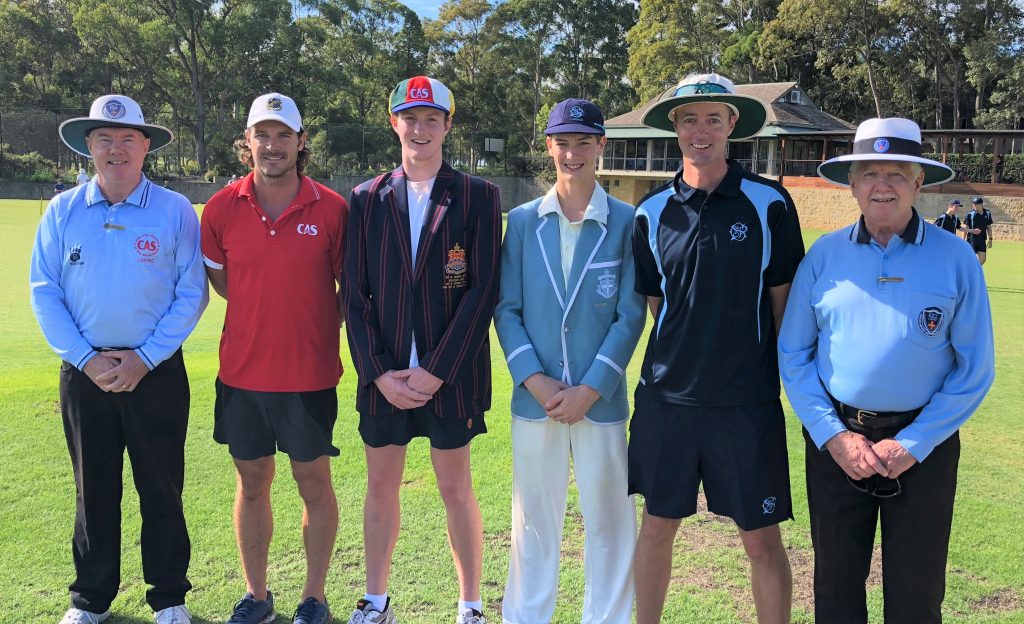 Captains Coaches and Umpires at the 1st's toss.
The annual CAS v. GPS 1st XI match was played at Curagul on Sunday 3rd March in very good conditions.
GPS recorded a comfortable win by 64 runs, thanks mainly to an excellent century by D Sellers (106) St Joseph's College, D Alleyn Barker took 4/52 off 10. Top Scorer for CAS was H Wines (75) Knox Grammar, N Ahluwalia 4/22 off 9.
The match scores were: GPS 9/259 (50 overs) def. CAS 195 (43.4 overs) –
In the match between the GPS Chairman's 15 Years XI v. CAS XI match at Hordern, Cranbrook, CAS won 145 to 82.