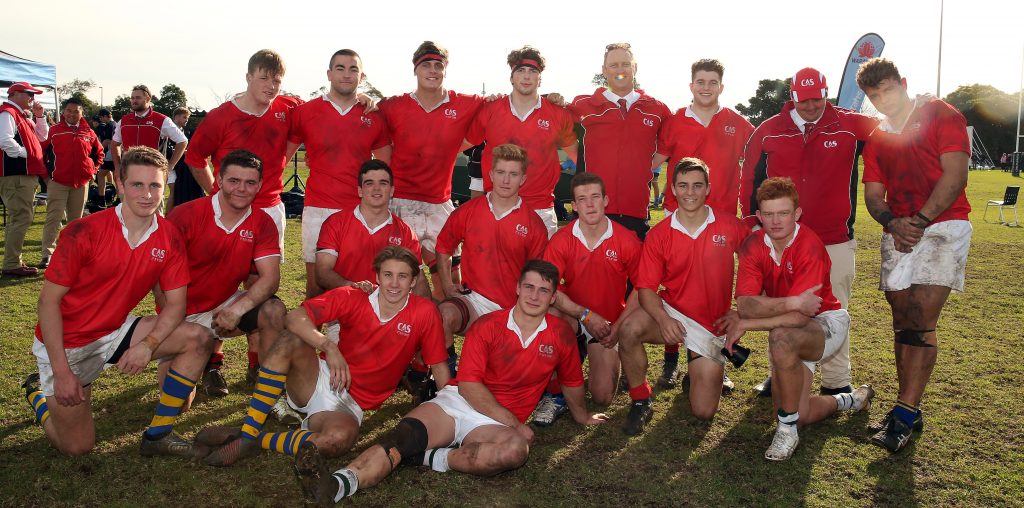 CAS 1sts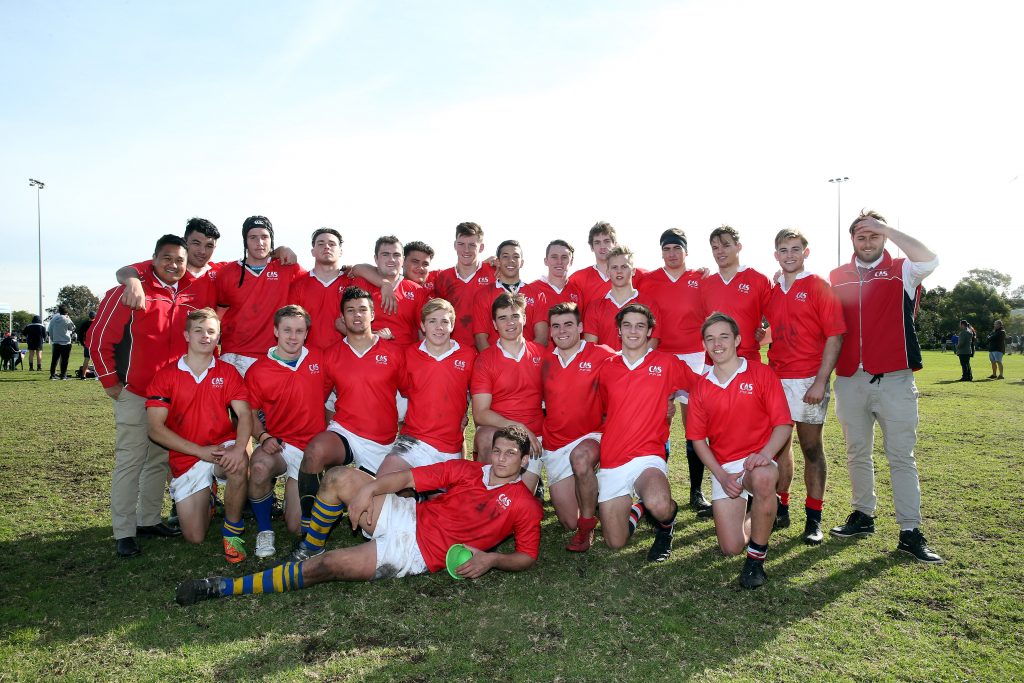 CAS 2nds
CAS 1st and 2nds have both posted wins at the NSWSRU open trials on Friday.
In a tough encounter with a very large Combined Catholic Colleges teams the seconds started very strongly scoring 2 tries early. CCC then struck back with a try of their own and a penalty  try. It then each team swapped tries. The second half then became a side to side and end to end feast of running rugby with both teams throwing the ball around. CAS ran out winners 48 to 33 with Tries to Malachi Hawkes (T) x 3, Harry Whiteman (W), Jordan Cameron (B), Soine Vuki (T), Levi Milford (W), Luca Martin(W) Con Daniel Andrews (W) x4.
CAS 1st in their encounter with ISA started very slowly with fatigue a factor after their win against GPS on Tuesday. ISA opened the scoring and were dominating the breakdown in the early exchanges. The CAS forward then started to take control of the game giving their backs so good front football. ISA went to a 12 -10 lead but CAS came back and scored again retaking the lead. ISA weren't giving up and scored another of their own taking the score to 17 to 15. With minutes left on the clock CAS were awarded a penalty which was kicked to make the score 18 to 17 which was the final score. Tries Harry Flaherty (B), Luke Reimer (B) Tane Edmed (T) PCon Tane Edmed (T)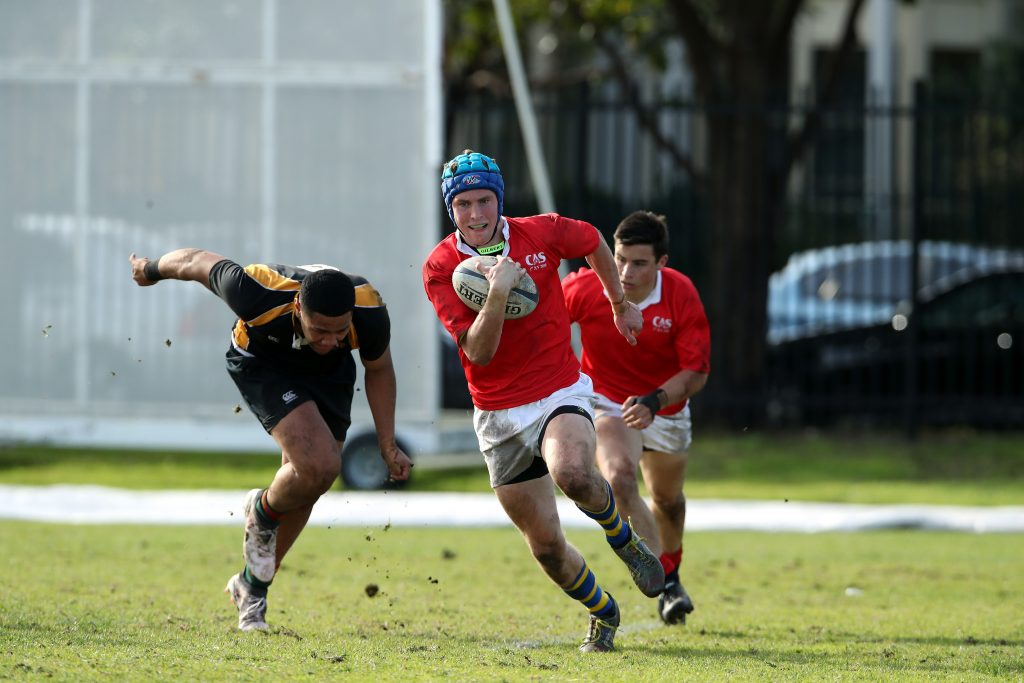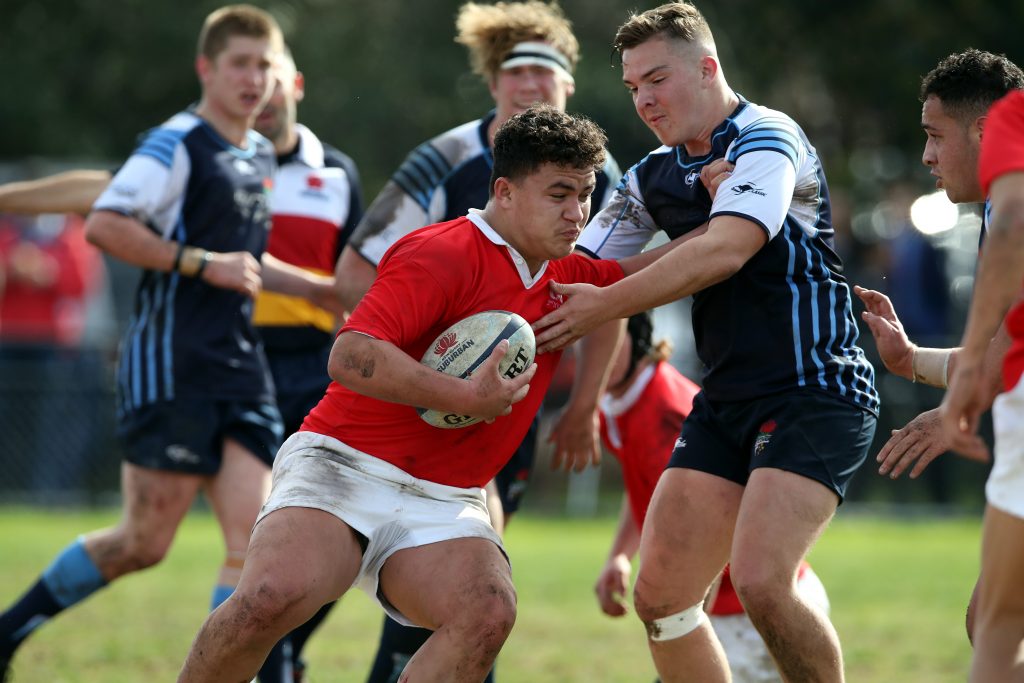 Congratulations to the following boys who have been selected in the NSW Schools Representative teams.
| | | |
| --- | --- | --- |
| Billy Pollard | Barker College | NSWSRU 1 |
| Thomas Lambert | Trinity Grammar School | NSWSRU 1 |
| Luke Reimer | Barker College | NSWSRU 1 |
| Luca Moretti | Waverley College | NSWSRU 1 |
| Tane Edmed | Trinity Grammar School | NSWSRU 1 |
| Lachlan Ilias | Trinity Grammar School | NSWSRU 1 |
| Angus Collison | Barker College | NSWSRU 1 |
| Lachlan Dring | Barker College | NSWSRU 2 |
| David Tejcek | Barker College | NSWSRU 2 |
| Malachi Hawkes | Trinity Grammar School | NSWSRU 2 |
| Cooper Chambers | Trinity Grammar School | NSWSRU 2 |
| | | |
| --- | --- | --- |
| Conor Molloy | Waverley College | Combined States |
| Harry Whiteman | Waverley College | Combined States |
| Harry Flahtery | Barker College | Combined States |
| Alex Rahme | St Aloysius' College | Combined States |
| Ben Pollack | St Aloysius' College | Combined States |
| Ben Bryden | Barker College | Combined States |
| Lachlan Hutchinson-Waters | Waverley College | Combined States |