In 2014, the CAS Headmasters agreed to trial a T20 1st XI competition. The competition would be split into schools on the North Harbour and schools on the South Harbour. The top placed school from each section after all qualifying matches would then play a final on a date determined by the Sportsmasters Committee and hosted by the school with the best NRR.
Congratulations to St Aloysius College 1st XI – Winners of the 2019 T20 competition.
Sy Aloysius College 7/143 Defeated Trinity Grammar School 7/132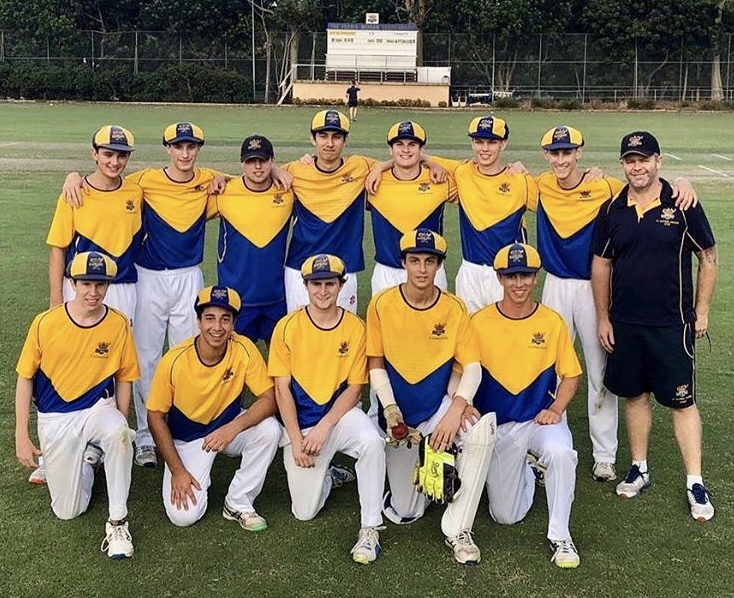 2019 winning team from St Aloysius' College
Previous Winners
2014 – Barker College & Waverley College  Joint winners as the Grand Final was abandoned.
2015 – Knox Grammar
2016 – Trinity Grammar
2017 – Trinity Grammar
2018 – Barker College
2019/20 – St Aloysius College
2020/21 – Cranbrook School
2021/22 – Cranbrook School